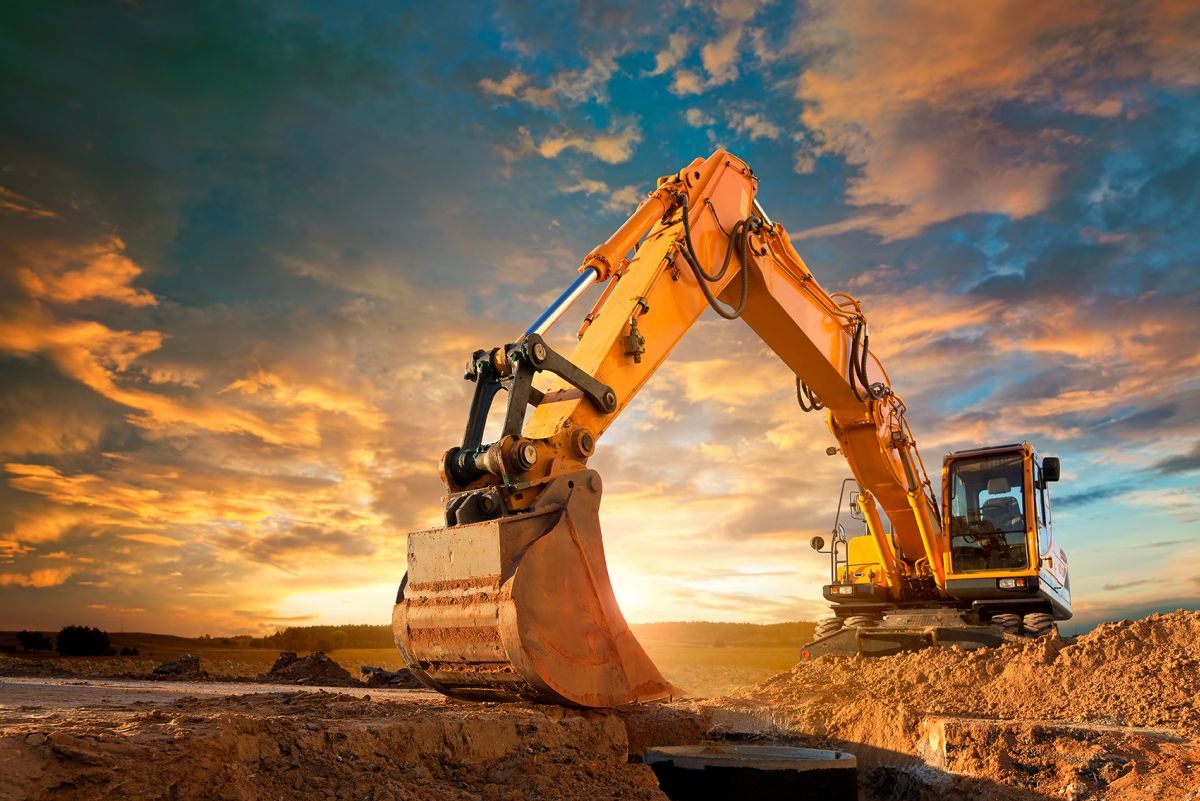 For every heavy piece of equipment, a hydraulic pump acts as a powerful source of energy. Such pumps are fitted for pushing a lot of oil (or fluids) through hydraulic chambers or hydraulic engines. In simple words, a hydraulic pump transforms over the mechanical energy (for example force, speed) into hydrostatic energy (for example stream, pressure). You can utilize hydraulic machines outfitted with a pump to do various kinds of work, for example, lifting, lowering, opening, closing, or turning the machine segments.
Hydraulic pumps work as indicated by the displacement technique. This includes the presence of precisely fixed chambers in the hydraulic pump. Via these sealed chambers, the fluid moves from the inlet i.e. the traction port of the pump to the source i.e. the pressure port. Since these chambers are sealed, there is no chance for any connection between the two ports of the pump. Therefore, these pumps are truly appropriate to work at high framework pressures and are ideal for hydraulics. There are the following types of hydraulic pumps you can consider for your heavy equipment.
Types of hydraulic pumps for heavy equipment
1. Gear pump
It's the most popular choice due to its less moving parts, simple construction, wide availability, fewer costs, and operates at a pressure around 210 bars. In this, the displacement chamber is formed between the pump housing and gear wheel. It's of four types: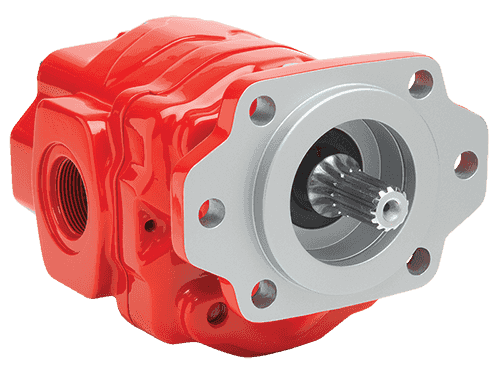 External gear pump: Low weight and broad speed range at a moderate cost.
Internal gear pump: For higher efficiency and low operating noise, you can go with this.
Gear ring pump: It involves a rotor and stator. The planetary movement of this rotor results in the fluid flow through the chamber.
Screw spindle pump: These possess an extremely low operating noise and work with worm gears within the housing.
2. Piston pump
A piston hydraulic pump is one that can handle the flow of fluids at high hydraulic pressures (this is owing to the excellent sealing properties of pistons). Due to this, a piston pump delivers optimum efficiency and reliability with minimal fluid leakage. In a piston pump, the piston moves back and forth inside the cylinder of the hydraulic pump. These are of two types.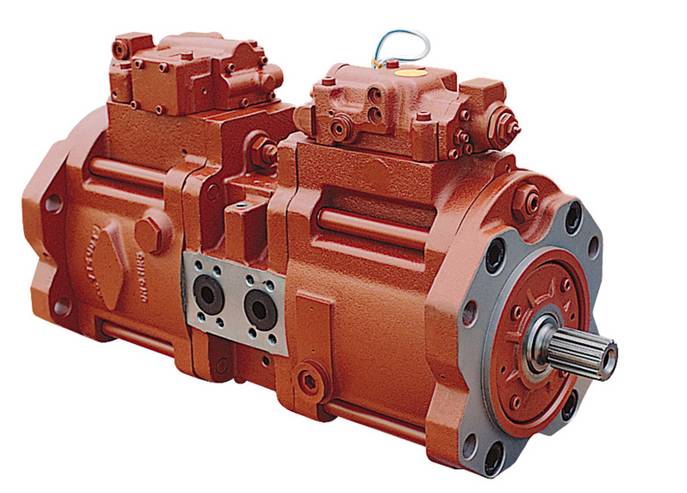 Axial piston pump: Its design is based on two principles. First, based on the swash plate principle and second, whether the piston is to be used in an open or closed-loop circuit.
Radial piston pump: A radial piston pump is used in applications involving large pressures, from 400 bars to up to 700 bars. Its various applications involve heavy presses, etc. You can have two configurations in a radial piston pump. First, with an eccentric cylinder block wherein the piston rotates within the external ring. Second, with an eccentric shaft that causes radially-oscillating piston movements.
3. Vane pumps
A vane hydraulic pump is a pump that operates at a constant fluid flow with less or no noise.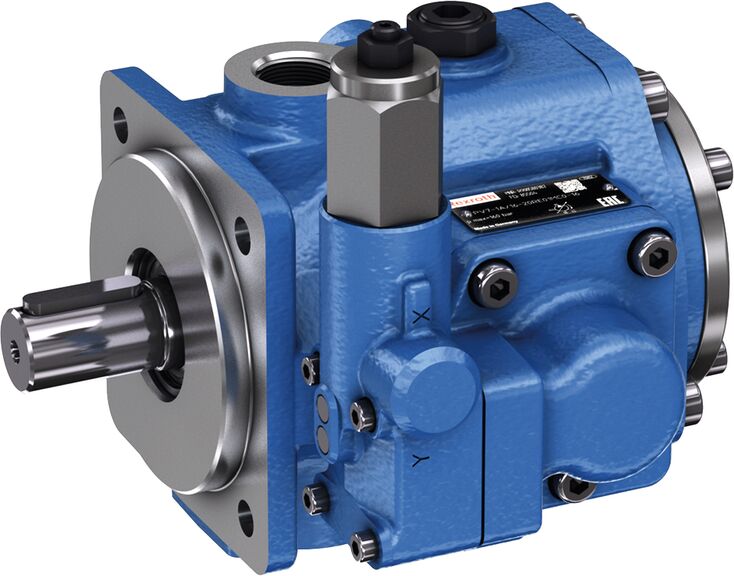 Such pumps are also known for maintaining a high fluid flow. These are of two types:
Single chamber vane pump: A single chamber vane pump involves a restriction on the movement of the vane by a stroke ring (i.e. stator) with a circular track. The stroke ring is positioned off-center with respect to the rotor. However, the entire system pressure is put on one side of the rotor, leading to a lot of load on the bearings. To overcome this, double chamber vane pumps are recommended.
Double chamber vane pump: In this, the stator has an eccentric internal structure. Such structure allows the placement of the rotor on the axis of the stator.
Denison vane pump: A Denison vane pump runs at a 94% efficiency under high pressure, thus improving its productivity and curtailing the heating and operation costs.
Expert advice on selecting the best hydraulic pump for your heavy equipment
There are other key viewpoints to picking the right hydraulic pump that go past choosing what type is best adjusted to your requirements. These pump attributes incorporate the accompanying:
The sort of hydraulic fluid going to be used;
Working pace (in rpm);
Most extreme working pressure;
Static or variable displacement;
The stream rate (which is identified with pump speed in rpm, pump proficiency, and dislodging), and
Torque ratings.
Buy OEM Hydraulic pump and its parts for your Heavy Equipment from YantraLive.com